A pom pom just has to be the perfect topping for the jauntiest woolly ski headwear, vintage or modern. It's the cherry on the cake, the walnut on a chocolate whip (Rowntrees c.1970s, of course…) and, er, all Maltesers. It is, in fact, the knitted equivalent of a sparkler or those big, splendid Allium flower heads. It is, in short, a happy thing.
Norwegian figure skater and film star Sonja Henie certainly looks adorable sporting a most impressive mop top in 1940's film 'Winter Time'. Somehow, I want it to be a jolly, bright red.
But snowy- white and sunshine-yellow look fabulous on this super 70s version. I'm almost afraid, though, that there might be matching ski pants in this pattern as well as the hat, jumper and gloves…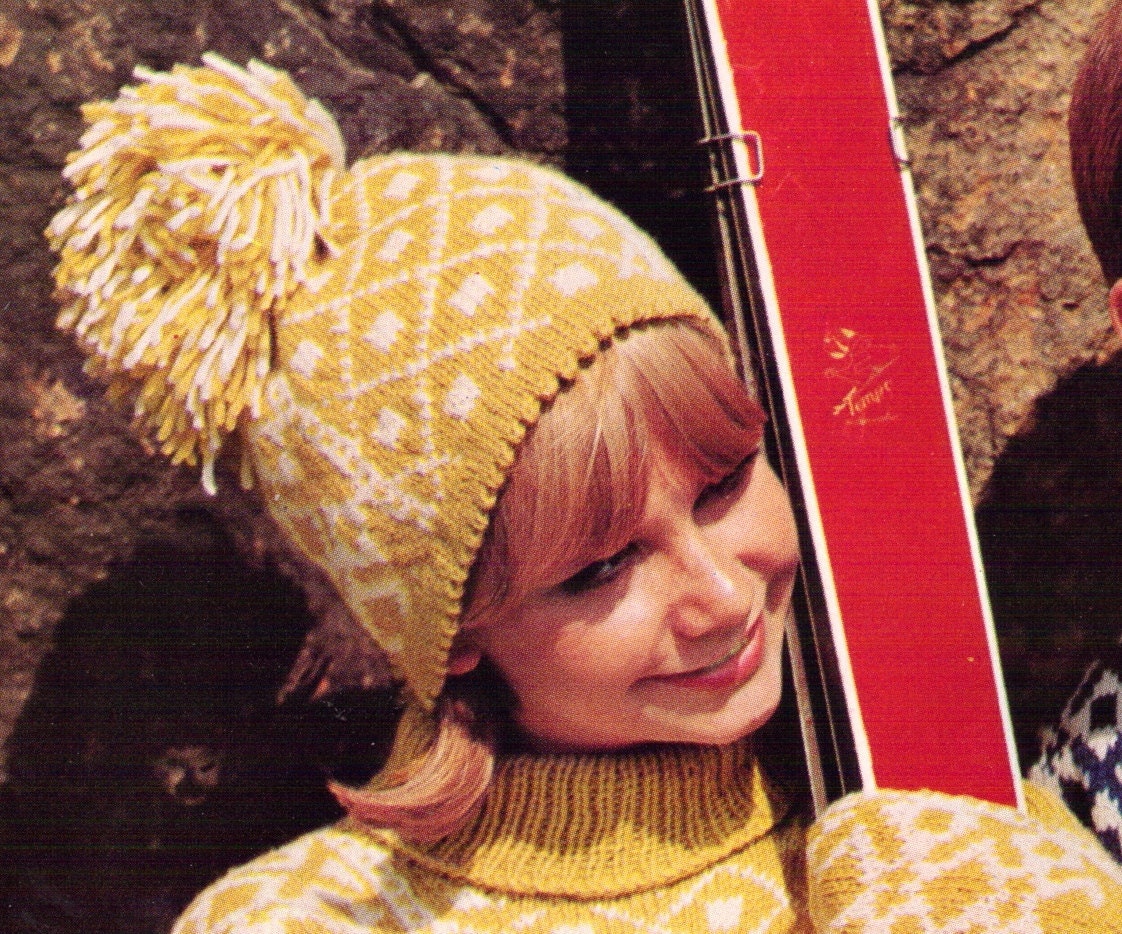 This cute crochet cap really ups the pom pom ante. Give yourself really bad neck-ache swinging these bountiful baubles from side to side. French Knots has a free pattern for you to make your own. And, if you make the poms poms really big, you could quite casually and satisfyingly whip the cheek of those annoying folk on chair lifts who swing their feet backwards and forwards all the time…
The Scandinavians know a thing or two about woolly winter wear. This is a pom pom that, like long hair on boys in the 70's, your school headmaster would have made you get cut. In this case, I might have to agree with him. The effect is strangely akin to an eruption of fluorescent tomato spaghetti.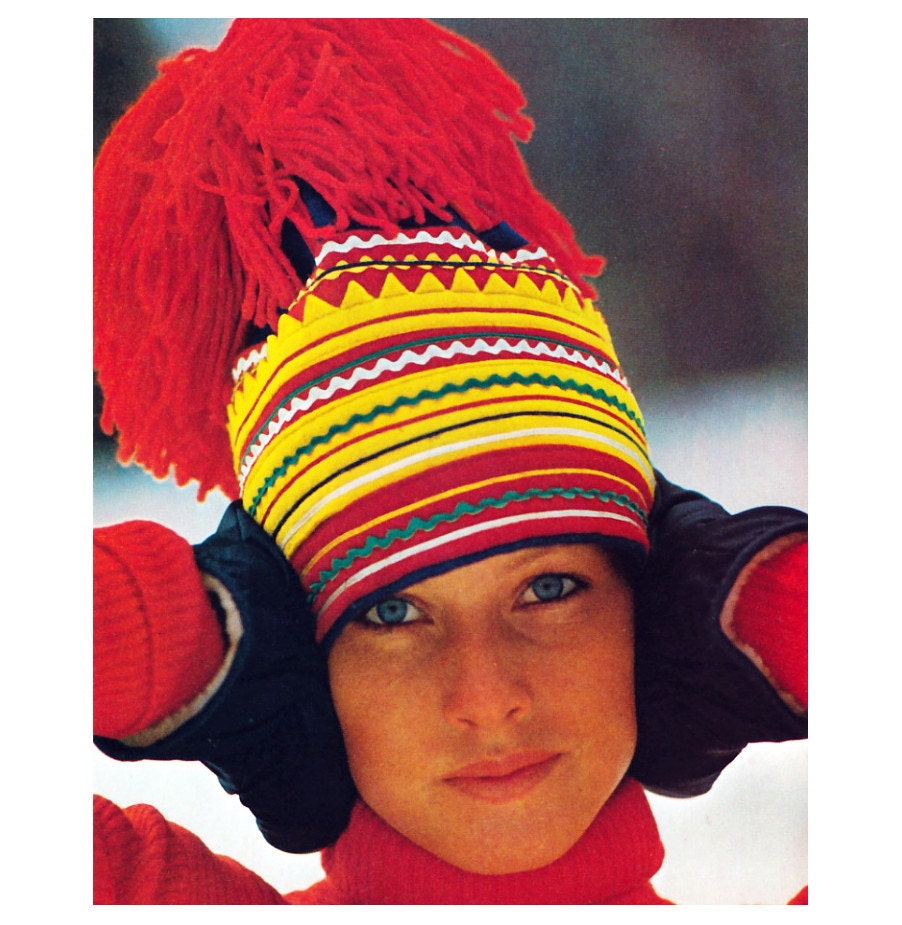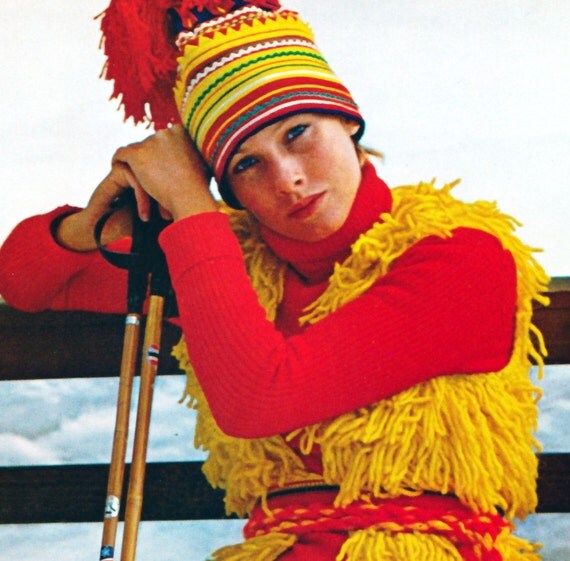 Happily, pom poms can be worn with aplomb by both boys and girls. What else would a young lad wear to watch Bolton Rovers defeat Rotherham Wanderers on a freezing Saturday afternoon in 1959 if not the fan hat his gran knitted him? Would also come in jolly useful on sledging days too – till it fell off into a large slushy puddle, that is.
Pom poms may be unisex – but maybe not universally sexy. Points here for trying though…
The prize for most astonishing pom pom hat, however, must go to Ethel Kennedy, seen here in the 60's with husband Bobby. Sporting no less than six woolly whoppers, this vertiginous creation no doubt inspired a pom pom frenzy across the nation – although, strangely enough, I can find absolutely no evidence of this.
If you are heading for the slopes this season, I am happy to report that the pom pom is very much back in ski style. The best are the big, furry-licious bunny tails but but wool, of course, is always wonderful.
Save